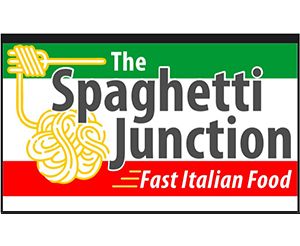 For Louisville and Southern Indiana!
To order...
Start by clicking the category tab on the right.
Once you've selected the items you wish to order
you will be asked to register and then checkout.
It's that easy!
We appreciate you choosing The Spaghetti Junction's catering team for your affair!
Catering orders for drop off & set up delivery must be for 20 or more people!
To keep our prices low we have a delivery charge applied according to zip code of delivery!
For Pick-up orders over 15 people, receive a 10% discount!
****************
FOR ONLINE ORDERING
FROM OUR REGULAR MENU
(NOT CATERING)
USE TAB BELOW