USA Today 10BEST BBQ Restaurants in Orlando
Orlando Sentinel 7 Best BBQ Spots in Central Florida
Orlando Weekly: Favorite Mobile Brunch
Orlando Magazine "Must Try BBQ Spots"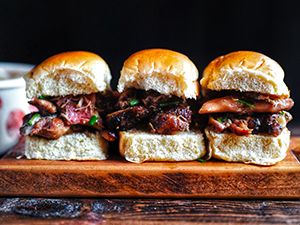 Owned and operated by Ian Russell, a classically trained chef, High-Honors graduate of the Culinary Institute of America (C.I.A.) in Hyde Park, New York.
Smoke & Donuts started as a pop-up restaurant, under an EZ-Up tent with chafing dishes, coolers, and a tiny little deep fryer. Juliana wanted a donut shop, Ian wanted a BBQ joint. Smoke & Donuts brought both ideas to one menu and under one "roof"--it was actually a beige tent.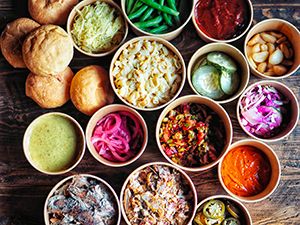 USDA Prime Brisket; Carolina pulled pork; brown-butter turkey breast; house-made sausage; Bama/Carolina pulled chicken; St. Louis ribs; mezcal-lime salmon; scratch sides; and made-to-order donuts.