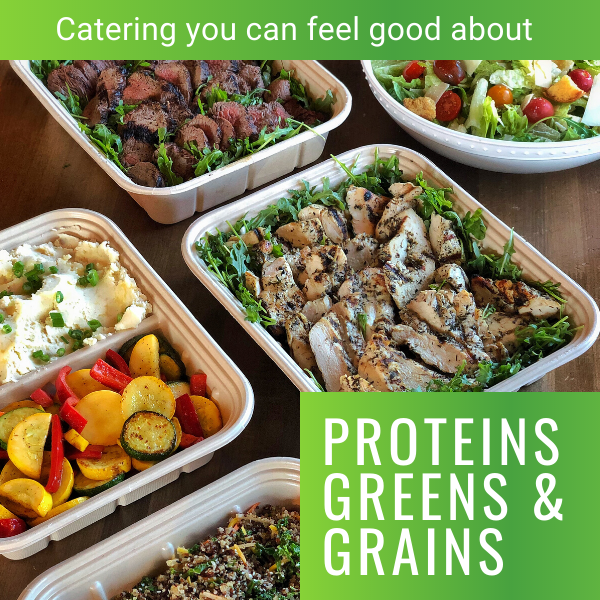 Our super popular Proteins, Greens & Grains (PGG) catering menu from Silvergreens has now gotten even better!
We centralized all catering options across our brands into a single website to make it easier for you. In addition, Kyle's Kitchen is now able to provide PGG caterings as well.

Our proteins are sourced from local, animal-welfare farms such as Mary's Organic Chickens (Pittman Farms in Sawyer, CA) and Harris Ranch Beef Co (Selma, CA).

All packaging is now primarily made with compostable packaging, making it easier to care for the environment.
It's easy to build the best combination of proteins, greens and grains for your group right online. Once you have it just right, you can pay by credit card, and all orders will be saved for easy re-order.
Enjoy!
P.S. We often hear that our customers re-plate PGG caterings onto their own serve ware, making it their own!
Click here to read our Catering FAQs.