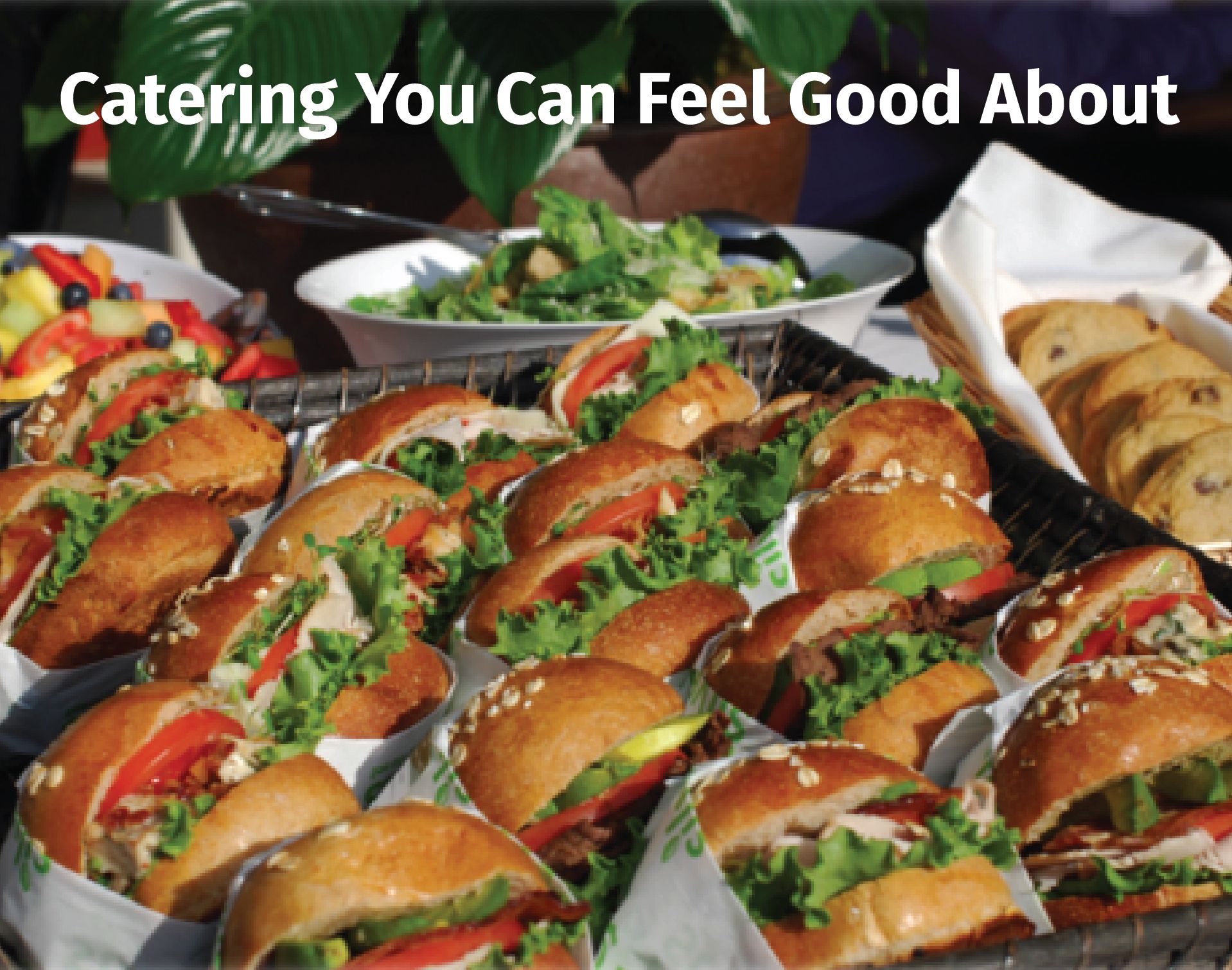 NOW 5 LOCATIONS TO CHOOSE FROM! Select location from tab above to view the menu.
Kyle's Kitchen: Gourmet burgers, salads and fries

Silvergreens: Sandwiches & salads + Proteins, Greens & Grains Menu

Sup & Jus: Breakfast, fresh pressed juice
Click here to read our Catering FAQs.
Delicious, Affordable, and Easy these are just some of the adjectives used to describe catering from Kyle's Kitchen. Recently voted Best Goleta Restuarant, we have great catering packages and options for any gathering! We only serve grass-fed beef, all natural hormone free chicken, and bake our house made buns daily so you can feel good about ordering from Kyle's Kitchen. Our burgers and fries stay hot and crispy for an hour. Even better, every time you order catering from Kyle's Kitchen you are helping people with special needs reach their potential. That's because each month we team up with a great special needs organization in our community. In addition to donating a portion of our proceeds to their cause, Kyle's Kitchen tries to be a place that spreads the word and helps us all connect better to those with special needs.